Welcome to the home of the Eagle County Democratic Party!  Please consider signing up for our email newsletter, if you aren't receiving it already. (Sign up is below). We send it once or twice a month and it's the best way to learn about upcoming events and meetings.
+++++++++++++++++++++++++++++++++++++++++++++++++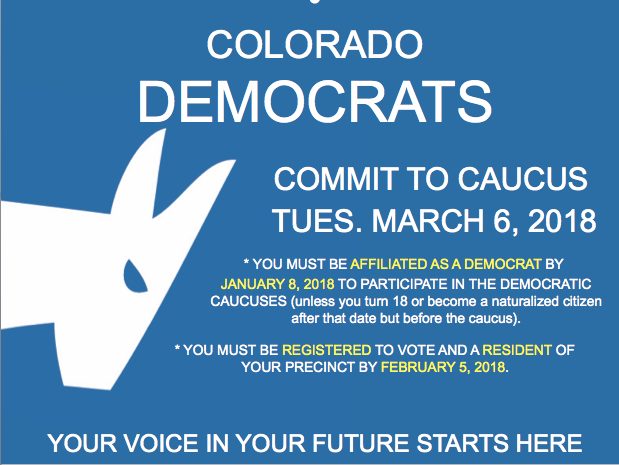 +++++++++++++++++++++++++++++++++++++++++++++++++
As Colorado Democrats, we believe…
In an economy where hard work is rewarded, where everyone pays his or her fair share and plays by the rules;
In a government that's focused on building a more secure middle class, with good paying jobs, affordable higher education and healthcare and a secure retirement;
In a government that follows science and is working to confront the challenges of climate change;
That everyone-not just those at the top-should have afair shot at success anda chance to get ahead;
That we all have a responsibility to ourselves, our families and our communities; and
That all people should have the freedom to make their own choices and live the life they want.
Be sure to visit our News page where we post current newsletters, announcements and more.
Contact us at info@eagledems.org